Since 1987, Furniture Services, Inc. (FSI) has provided the Southeast with a wide selection of high-quality rental and retail furnishings for your short-term apartment. Whether you're an individual, family, or business, we pride ourselves on being your go-to furniture rental service. With our locations in Charleston, Columbia, and Greenville we are able to deliver to all of South Carolina, lower North Carolina, and Georgia. View our company's history below, as well as some reviews from former and current clients. If you have further questions, contact one of our offices today!
To provide the Southeastern United States with stellar furniture rental experiences through unparalleled customer service, consistency and prompt delivery.
1987
Furniture Services, Inc.
In 1987, Crawford Sanders founded Furniture Services, Inc. in Columbia, S.C. after successful forays into other business ventures.
After major growth, FSI, Inc. grew to include our Greenville office so that we could serve an even broader market including Anderson, Asheville, Charlotte, Anderson, and Clemson.
1996
ACRS Housing Concierge Created
After major growth in the South Carolina market, Crawford saw an opportunity to grow into providing temporary housing in SC, GA, and NC, creating Apartment and Corporate Relocation Services (ACRS).
1997
Charleston Expansion
With the purchase of rental companies in Charleston, FSI merged to become one of the largest furniture rental companies in the state.
Launch of Apartment Corporate Relocation Services & Furniture Services, Inc. website, driving growth and quality within the company.
Celebrating 30 years is a major milestone for any company. We pride ourselves on continuing to deliver the quality and customer services our clients expect.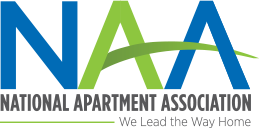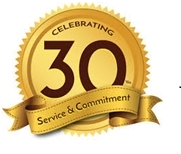 Oakwood Worldwide Suppliers Award. 2014, 2015 & 2016.
Largest Corporate Housing & Furniture Rental Company in South Carolina
Members of the National Apartment Association and Regional Associations.
Very friendly staff and great prices
Excellent staff.. employees are all so eager to help ..& take that extra step to make sure you are satisfied.
Prompt and professional, was able to pick out my furniture packages online and have it delivered the next day.